Pin It
It's pretty clear that I don't feel completely satisfied unless I'm working on something. And it's usually more than one thing....like tonight......I was spray painting for a photo gallery I'm working on, finishing up 2 new pair of up-cycled heels and finally working on this inspired necklace. Man! Why can't I just watch TV!?!?!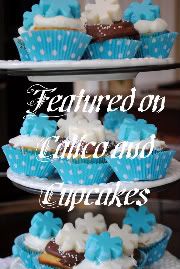 So this necklace--I saw it while just tooling around the inet. I loved the nautical feel of the ropes with the updated color-blocking. The original price of $60 wasn't OOC or anything, but I knew I could make it the minute I saw it. Well, a B.Cheniful knockoff version anyway. :)
"ingredient list"
white nylon rope--around 16 feet, cut in half.
fabric dye--2 colors of your choice
ribbon of a corresponding color.
Step one.

Dye your ropes according to package instruction. The kind I used was actually a spray, so I didn't have to do any prep work. I found it at Hobbit Lobbit for $2.99 a piece. After you spray on, you air dry and set the dye in the dryer for 20 minutes. Pretty easy!
Step two.
Once your ropes are ready to go, fold them up until you have 6 rows of rope.
Step three.

Place one set of ropes over the other as shown.
Step four.

Pull one side of rope over the other, connecting the ropes together.
Step five.

Knot one side of the rope, then knot the other.
Step six.

Use your ribbon to secure the open ends of each side of the ropes.
Step seven.

Rock it girl!!!!!!

Mmmmm Hmmmm, I said ROCK IT GIRL!!!!!!
So that's that! I LOVE IT! I think it turned out awesome and I can't wait to try other color combos--like pink and orange!
THANK YOU for stopping by!
Big (knockoff) Smile,
B.Chen
link to:
http://todayscreativeblog.net/
and many others
here!
I was Featured!!!!